The second day is to Universal Studios Singapore!
I bought a ticket online, but I waited for two hours before entering it! !
My aunt of Thai tourists took off and was taken to a security guard.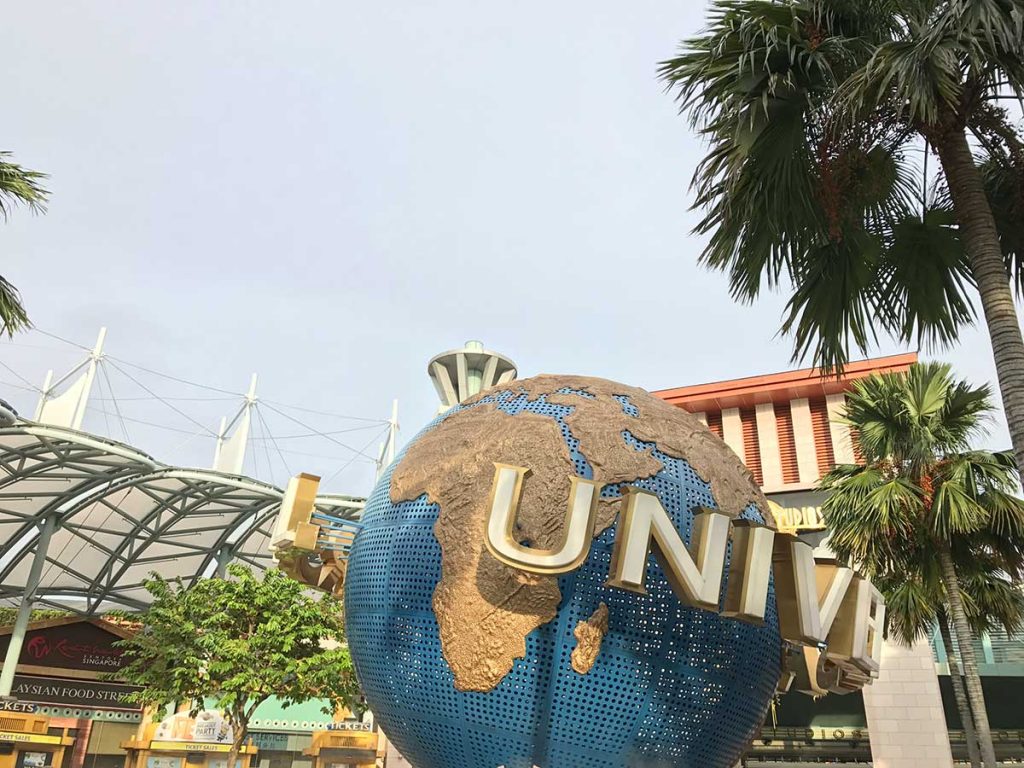 Overview of Universal Studios · Singapore
Universal Studios · Singapore is located on Sentosa Island.
This time I stayed at Sentosa island so walk about 5 minutes on foot from the hotel. There are attractions such as "Transformers" not found in USJ in Japan.
How to buy a ticket
I bought it online. The price is not much different from Universal Studios Japan.
It is a site called voyagin.
However, I did not read it so deeply that I made a big mistake.
Since the tickets I buy here are actually tickets and exchange tickets at the work site, I have to exchange them for admission tickets on site.
I did not know so, I was lined in the long line of entry gates for the first hour or so. . It will take about 1 hour and it will take about 30 minutes. . The ticket I have at hand is different from the ticket I have when I look around around with the timing. .
Since I became uneasy, I asked the staff who passed the side "I will put in with this ticket" . "No, that is a reservation ticket so we need to exchange for an entry ticket." . When.
Oh no! And naturally came out.
If you tell me where the exchange is somewhere, the exchanges are lined up. But at the exchange office I arrived at the window in half an hour.
However, in that 30 minutes my family seemed to be turning to the entrance, waiting for me at the entrance side.
Hey, should I rearrange again from the beginning? . . I was disappointed, but the staff who knew the circumstances showed up at the top of the line and I was able to enter.
Be careful when buying with voyagin.
There was a minion
There was a minion everywhere when entering while going all the way. Something will be healed.
Transformers attraction
I stayed for 2 hours. . I ranked the most in my life.
When I got under the gate, various Transformer exhibits were lined up, but it was still 2 hours hard. .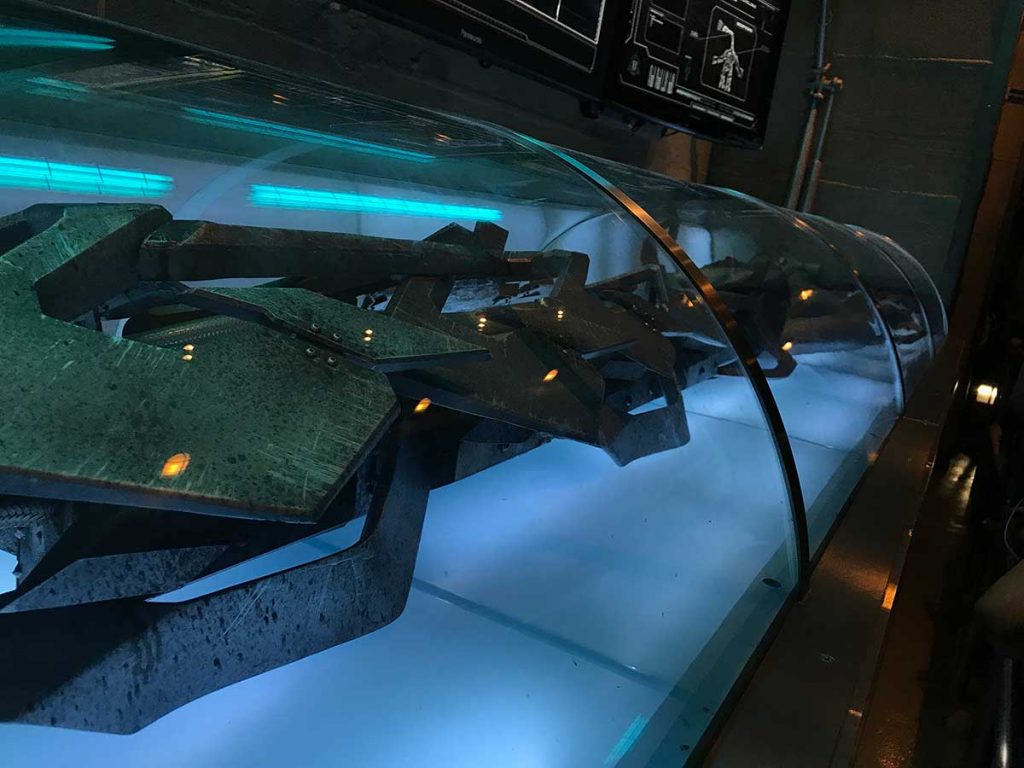 It was worth arranging! ! ! Wear VR goggles. . . Anyway it was amazing! !
I pasted the videos I found on youtube.
The chair moves and moves vigorously. Ten times as much as 4DX is not realistic.
Everyone was shouting.
Uchira family separated me into a male team with me and a son of 11 years old, wife and 4 year old girls team and enjoyed USS in different actions.
Transformers Attraction as well as men team join only!
It seems that the women's team went to a fairy tale group.
Madagascar attractions
There were a couple of attractions that all the family enjoyed, but Madagascar saw the movie again and again and wonder if it was the most fun ~.
I think that the waiting time was also about 40 minutes.
This adult, children can enjoy both men and women.
it's recommended.
Summary
Universal Studio Singapore is rather narrow and dense.
I walk for about 15 minutes to walk around.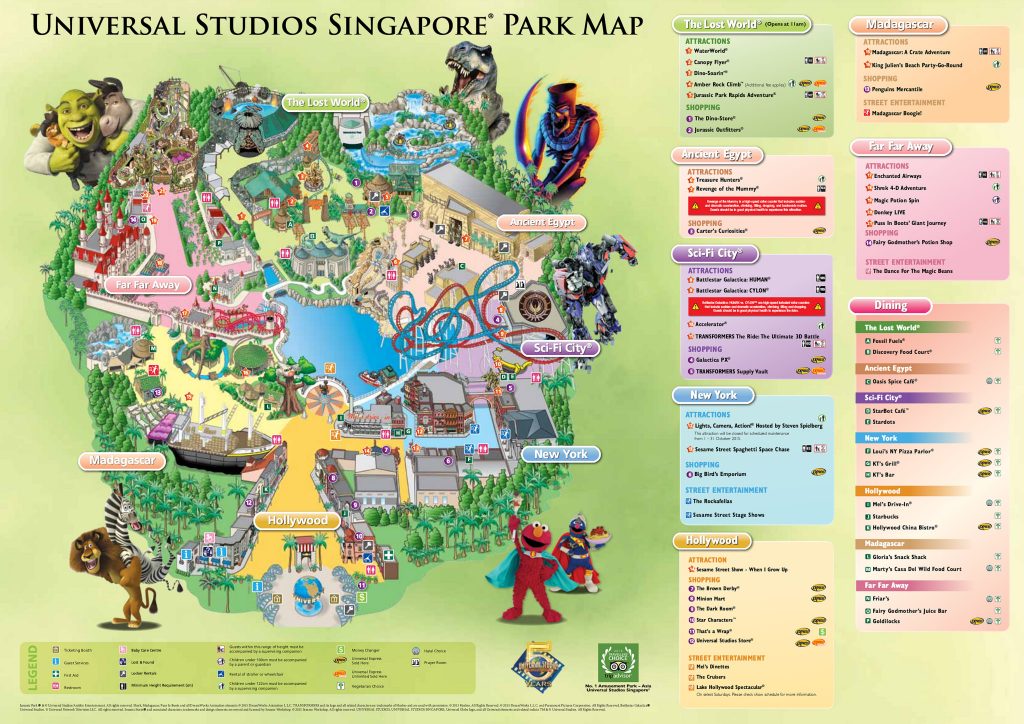 I do not get tired from moving, and there are quite a few drink stands so I'm feeling too much not to be lined up but it is hot feeling even in hot August.
In a drink stand I will bring it in if you have a water bottle or a tumblr, so if you bring a thermos bottle etc. I think it will be useful.